---
---
You may have noticed not much changes between each Boards Of Canada album, that's not necessarily a bad thing, their sound was interesting and they kept it fresh enough to stretch out. So what happens when the band themselves decide to change things up a bit? well,
The Campfire Headphase
has more of an acoustic slant and even though it's still got spatterings of their now trademark nostalgic analouge haze on it, the album as a whole just feels different perhaps... warmer I want to say, than anything else they've done before.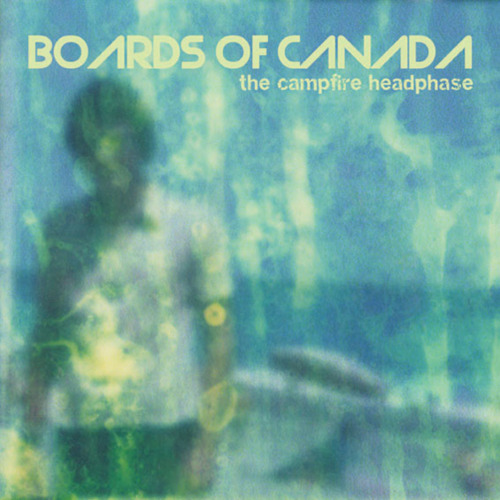 And it begins innocently enough, with a little ditty that sounds like something from an old TV test card from more than a few decades ago rather than the underlying menace of tracks such as
Beware The Friendly Stranger
from
Geogaddi
Boards Of Canada - Into The Rainbow Vein [click to download] |HTML5|







And with no hint of hesitation we dive right in at the acoustic end, with the guitar here essentially taking the place of where a synth would before on their previous efforts, contributing to that whole warmer, looser atmosphere to the album while still sounding like Boards Of Canada.
Boards Of Canada - Chromakey Dreamcoat [click to download] |HTML5|







Aside from the intro, the next track takes a different approach to the incorporation of acoustics, like
Chromakey Dreamcoat
the guitar forms a recurring melody, but it's sandwiched between sets of BoC's usual dreamy electronics affair, with a tiny ambient piece on the end for good measure.
Boards Of Canada - Satellite Anthem Icarus [click to download] |HTML5|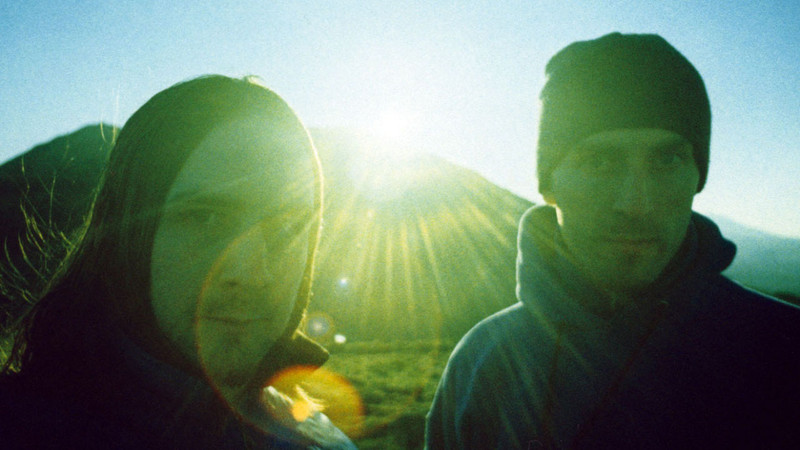 Now, up until this point I was thinking the album's pretty good, but it needs something to push it over the edge, something with the instant classic vibes that tracks like
Roygbiv
gave off in the past. I wasn't disappointed. From the absolutely sublime first chords until the very end, I was hanging on every note.
Boards Of Canada - Peacock Tail [click to download] |HTML5|







And much like the
Dawn Chorus
/
Over The Horizon Radar
combo from
Geogaddi
, it's followed up with another outstanding track.
Dayvan Cowboy
is one of BoC's most famous songs and it's not hard to see why. The track is essentially in two parts, with the woozy intro breaking off about halfway through to give way to an amazing moment at about 2:05. When you hear it you will understand why it's one of their most famous tunes. It's just brilliant through and through.
Boards Of Canada - Dayvan Cowboy [click to download] |HTML5|







The acoustics take a well deserved backseat for now, and instead we're treated to one of the electronic based tunes that made them famous in the first place. They're still as good at it as ever, with the usual mix of emotion and atmosphere making for the quintessential Boards Of Canada experience.
Boards Of Canada - Oscar See Through Red Eye [click to download] |HTML5|







It's not long before the guitars make a comeback and we're back in the now familiar valley of strings however. I've posted this track before, for a post that was just mix of summery tunes. That's pretty much it, like
Dawn Chorus
before it, it's practically made to watch the sun rise to, Its even in the title of both of them.
Boards Of Canada - Hey Saturday Sun [click to download] |HTML5|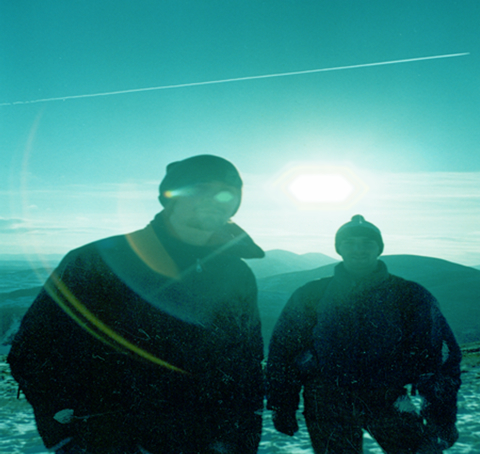 This track has always stood out as a bit strange to me, not only does it mark the end of any more acoustic elements, but it just sounds out of place considering the more upbeat nature the album, as it sounds like the more sinister ambient pieces from
Geogaddi
that's not to say it isn't still quality though. If
Hey Saturday Sun
was made to watch the sun rise to, this is for those hot and humid summer nights where you can't sleep.
Boards Of Canada - Slow This Bird Down [click to download] |HTML5|







And that leads us to the winding down period of the album, as always, A few ambient pieces to guide you through the last few minutes. This one's always been a favourite from just the intro alone, it's a short one, but it feels like it lasts forever. In a good way though.
Boards Of Canada - Tears From The Compound Eye [click to download] |HTML5|







Farewell Fire
holds a unique niche in the world of BoC ambient pieces, it's got the usual soft pads but this time it's entirely un-sequenced, just recorded as it was played. This leads to some interesting and subtle differences throughout in regards to the note structure. Also of note is that the track almost completely fades away at about the 4:00 mark but it remains just barely audible for the remainder of the song. I have no idea why they did it but it sure does make for an interesting listen (and a bit of a fright when it ends and you have it on shuffle + full volume).
Boards Of Canada - Farewell Fire [click to download] |HTML5|







That's meant to be the last track, but just like with
Geogaddi
I'm gonna throw in the Japanese bonus track as well, it doesn't quite fit after the sparse and spaced out
Farewell Fire
. Regardless, the track itself is quite interesting and sounds quite a bit like some of the stuff that would be on the EP after this, the
Trans Canada Highway EP
which we'll see in the very next entry.
Boards Of Canada - Macquarie Ridge [click to download] |HTML5|







Boards Of Canada have yet to do an album since, there's been rumours on and off for the past couple of years that they're releasing a boatload of old unreleased material like the infamous 'Old Tunes' tapes in a box set (or BoCset, if you will), but nothing's come of it yet. Mind you if you listen to Boards Of Canada you kinda get used to waiting a long time between releases, because it's probably going to be more than worth it in the end.
1986 Summer Fire,
- Claude Van Foxbat