---
---
I've had a pretty bad week, between final exams and my lil' laptop I post from giving up the ghost I ain't had no time to stop. That is until today. Hanging out on my twitter I was hit with inspiration, check this out.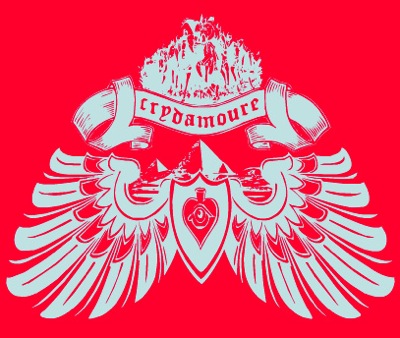 Long time friend of us here at ilictronix, a Mr. Earl Grey hit me up with his latest with a simple note "DAT BASSLINE" and I have to agree with him on that one, give it a listen and you'll soon see.
Earl Da Grey - Ressurection [click to download] |HTML5|

And that got me all nostalgic for my early days of electronic exploration which was a daily diet of house. And you can't get far on the interweb looking for house before you get yourself some Crydamoure, what with Guy Manuel from Daft Punk being involved and all. So, to continue the house theme, here's my fave bits from Cryda's catalogue!
Deelat - Wetness Anthem [click to download] |HTML5|

One of my favourite Le Knight Club tracks that doesn't get near enough attention as it deserves, it's short enough that it doesn't overstay it's welcome like some LKC tracks. I mean, their tracks are still quality and all, but this one just takes the cake for me.
Le Knight Club - Chérie D'Amoure [click to download] |HTML5|

Archigram's single sided
Doggystyle
EP is another overlooked release, but I just love it. The sample stays interesting for the full 6 minutes or so it lasts. It must be really something on actual vinyl. Must remember to pick that up one day.
Archigram - Doggystyle [click to download] |HTML5|

And finally, this remix of Santa Claus is better than the original for me, just because it cuts straight to the chase and hits you with that nice trademark French House sound. Class.
Le Knight Club - Santa Claus (Remix) [click to download] |HTML5|

B-side to the amazingly titled
T.I.T.T.S!
EP, this one doesn't come up on my radar often but I checked it out as I was flicking through my Cryda archive and I don't know why I've passed it up, it's another bloody good example of why Crydamoure are as highly regarded as they are.
The Buffalo Bunch - Music Box [click to download] |HTML5|

Sorry to leave ya'll with another short post, I was planning to get some done and then my laptop died on me. Do now I'm posting from a combination of my phone and some apps, so it's taking twice as long to knock one of these out. That won't stop me from trying though, if this works I'll pump out some more!
Housing House,
-Claude Van Foxbat